Tensile fabric structure designers can now have a complete set of tools, running in industry standard CAD software, AutoCAD® or Rhinoceros®.

MPanel is our flagship product and works inside AutoCAD . MPanel software runs in many older versions of AutoCAD, releases 14 through to 2015, so you don't have to buy the latest AutoCAD version to use our MPanel products!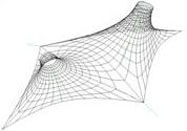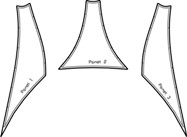 MPanel-R is the identical product to, MPanel, except that it works as an add on toolbar inside Rhino 4 or 5.
MPanel and MPanel-R, incorporate a set of design tools into a user friendly interface to assist tensile fabric structure designers. MPanel works inside AutoCAD or Rhino as a floating tool bar, and manipulates your CAD drawing from the initial relaxation of a mesh to the final production panels for you to send to your plotter or cutter.
MPanel was developed to assist tensile fabric structure designers, but works equally well on other projects, such as tents, awnings, exhibition stands, and inflatable structures.
The MPanel add-on toolbar works with AutoCAD and Rhino, so there is no need to learn a complete new CAD environment. We let you leverage your CAD skills, so you are up and running with MPanel in a very short time.
To see how our MPanel products works, please look at our YouTube videos.